Press Release 2023
18-11-2023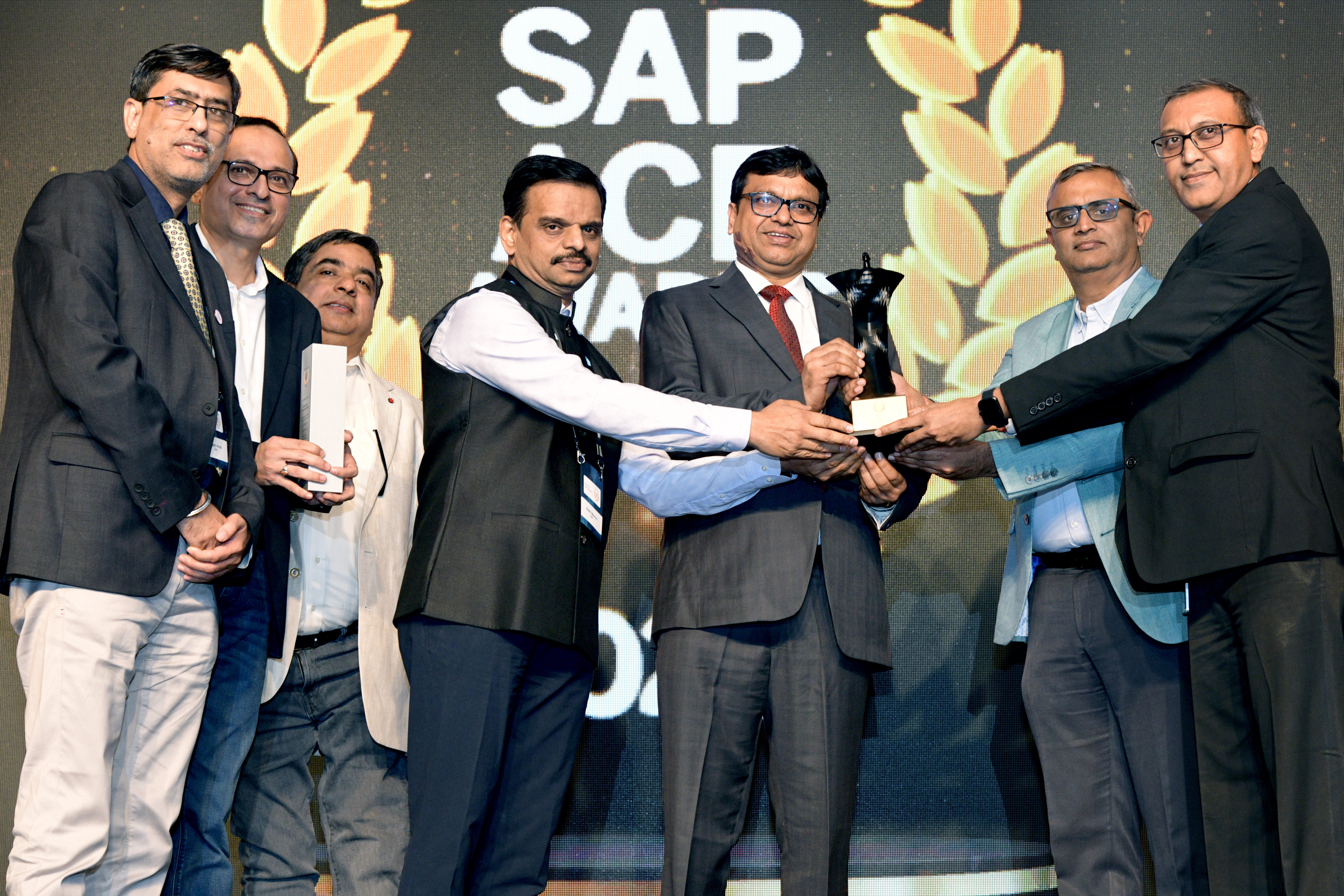 GAIL (India) Limited wins SAP ACE Best Financial Transformation Award 2023 for implementation of Vendor Invoice Management Systems
New Delhi, 18th November 2023: GAIL (India) Limited has won SAP ACE Award - 2023 for the Best Financial Transformation for implementation of Vendor Invoice Management Systems.
The award was received by Shri R. K. Jain, Director (Finance) and Shri Sashi Menon, Executive Director (F&A) and other officials involved in the implementation of the system.
Commenting on the achievement, Shri R. K. Jain, Director (Finance) said, "It is a great honour and privilege to receive this prestigious award. We have always been committed to make a difference in the lives of stakeholders by empowering them in every possible way."
Under Vendor Invoice Management System initiative, GAIL implemented Vendor Invoice Management of SAP, established centralized Shared Service Center - "SARATHI", Supplier Portal - "SPARSH" and for vendor query resolution CHATBOT - "ASHA".
These key initiatives automates and consolidate the operations of vendor invoice processing from across multiple locations of GAIL. This has enabled GAIL to operate on one standardized platform and drive efficiencies across the Finance operations and enhance the vendor experience. The project was implemented in a record timeframe which is a testament to the close collaboration between GAIL and its partners.
SAP ACE awards are an industry benchmark to recognise the best-run businesses in the Indian subcontinent. It recognises and lauds excellences in IT innovation across lines of businesses, which are bringing about a digital impact in India's economy through implementation of SAP Solutions.
Last Updated:
November 18, 2023